Endpoint Security at the Speed of Now
Get your remote workers up and running in a secure virtual environment in less than a minute.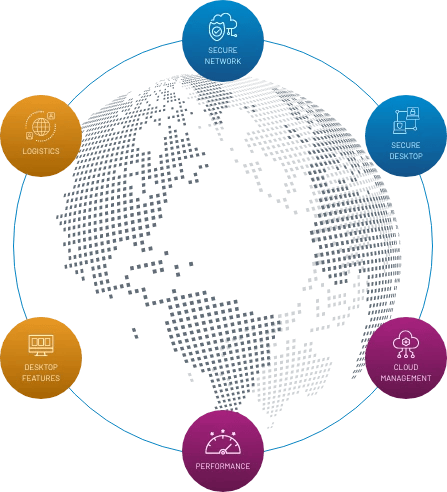 Leveraging this state of the art technology has never been easier or more cost-effective.
Instantly transform any remote pc into a PCI Level 1 Certified secure workstation.
Secure and Compliant Endpoints
Transforms any device into a PCI Level 1 CERTIFIED secure workstation in seconds.
Reduce Cost
Get workers up, and running without increasing your desktop support staff or sending out hardware.
Speed to Deploy
Instantly leverage the benefits of a global on-demand workforce, without the need to increase support staff.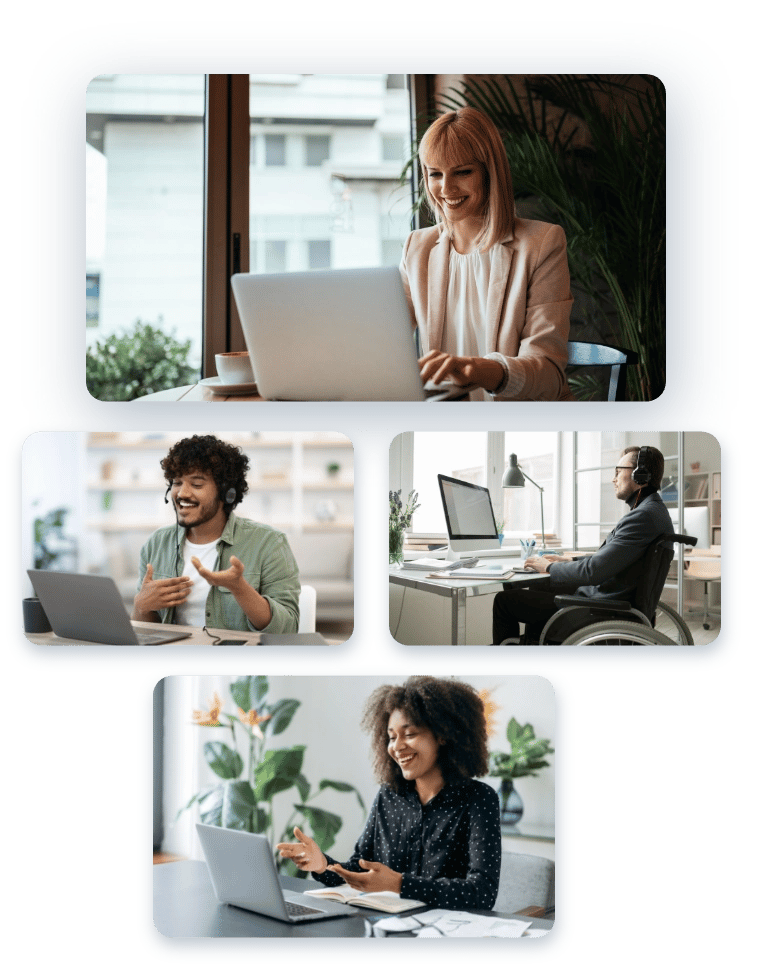 Secure Network
Secure WorkSpace technology ensures endpoint protection from any unauthorized access or third-party attack.
Secure Network
Firewall

VPN

Geo IP Tracking

Fraud checking for shared PCs/IP

Not bootable in Virtual Environment

WiFi opt-in

All network traffic encrypted

Not listening on any outside parts

Secure Desktop
SWS's secure desktop feature ensures that regardless of the type of hardware your gig workers are using, the device can adequately maintain advanced software and securely access operating systems and data your organization relies on to deliver superior customer service.
Secure Desktop
Anti-Virus

Immune to local PC security threats - no HD

Read-only image with encryption

Dumb terminal with no stored secrets

USB unique ID assigned per user account

Hardened from keylogging screen scraping, etc

Runs as unprivileged user

Secure Boot Enabled

No editing local PC boot settings

PCI (Level 1) Certified & CIS hardened

A low list of USB peripherals (USB-compatible)

No uncontrolled 3rd party updates

Cloud Management
Enable your team to efficiently, effectively, and securely make changes, updates, and perform testing in one centrally managed zero-trust cloud environment.
Cloud Management
Management Portal

Cloud Authentication - MFA

Cloud Authorization

Cloud Accounting - centralized log management

Cloud configuration - make changes quickly to all instances including testing and staging

Security Patching - pushed from cloud on boot

Performance
Secure Workspace turns any hardware into a PCI Level 1 CERTIFIED device in seconds.
Performance
High Performance USB3 - boots quickly

Runs well on low end hardware

Boot to login under 30 seconds

Realtime monitoring of performance stats

Desktop Features
Remotely view and manage your endpoints with full visibility and transparency.
Desktop Features
VDI clients (Citrix, Horizon, Azure, AWS, etc)

Speed Test

Hardware profiling

Browser white list

Deny All - Apps and Web

Soft Phone

Remote support desktop sharing

Logistics
Secure Workspace enables your organization to eliminate the cost of shipping, tracking, and monitoring remote endpoint devices.
Logistics
No shipping of hardware

Secure Remote imaging

No support needed for users onboarding - plugin and boot
We were amazed at the advanced technology of SecureWorkspace and the transparency it gave us to track internet speed and the geolocation of gig workers.
Head of CX
Telecommunications
Secure WorkSpace made it simple and easy to ensure that all gig workers had the tools they needed to do the job in a secure environment and saved us over 40% on overall operational costs.
VP Customer Service
Quick Service Foods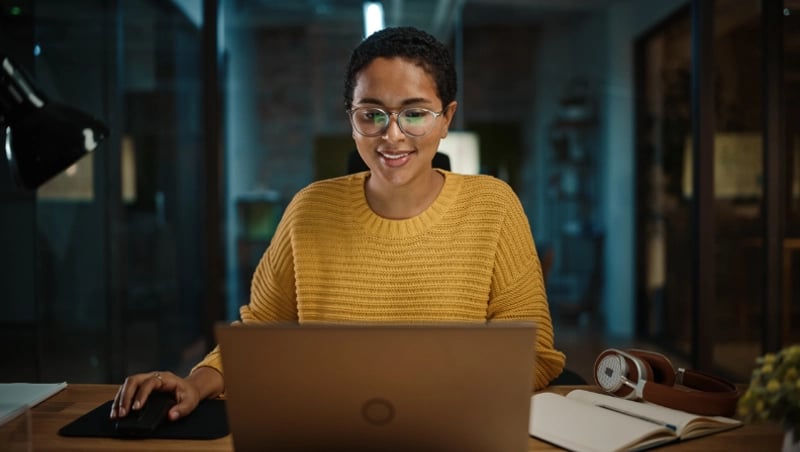 Security at the Speed of Now
LiveXchange's SercureWorkspace technology instantly turns any hardware into a PCI Level 1 CERTIFIED device. It connects talent to your private network via our secure VPN, encrypts their connection, assures compliance, and blocks locally stored files and applications.
Uncover invaluable insights, gain expert perspectives, and stay ahead of the curve by immersing yourself in a world of innovation. Take advantage of the opportunity to explore the transformative power of GigCX - read on and embark on an enlightening journey today!